Our hospitality sector services for entrepreneurs
Your goal is to provide your guests with exciting moments of pleasure? Then you've come to the right place. Rely on our ready-to-serve ice cream according to original Italian recipes and a reliable service partner for your business. We support you with comprehensive offers from the rough first draft to the successful day-to-day operation. Already more than 1500 well-known gastronomy businesses trust in our competence. When can we count you among them?
Innovative ideas and food for thought for experienced restaurateurs
We are more than a supplier. With us, you get a strong and experienced food service partner on board. We are at your side from the very beginning to ensure that your establishment is strategically and competitively positioned in all phases. Share your ideas with us and benefit from over 35 years of experience and passion for enjoyment.
Got a taste for it? We will support you well beyond the sale of the first scoop of ice cream - as long as you require. Let us write your success story together.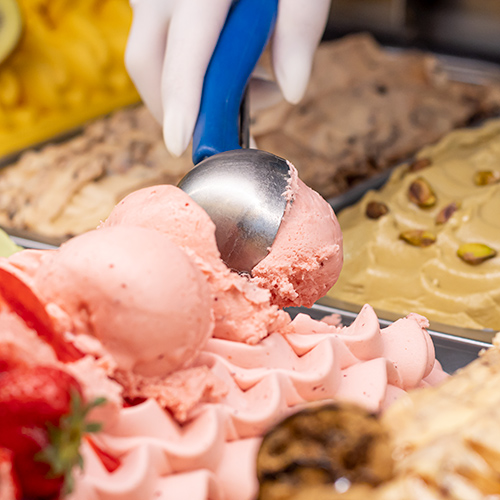 Bruno Gelato da Placido ice cream parlor in Leer
Pizzeria Due Fratelli in the Neumarkt-Galerie Cologne
Ice Cream Parlor & Pizzeria Brunello in Papenburg
Gelateria Giova ice cream parlor in Hildesheim
What makes our consulting so unique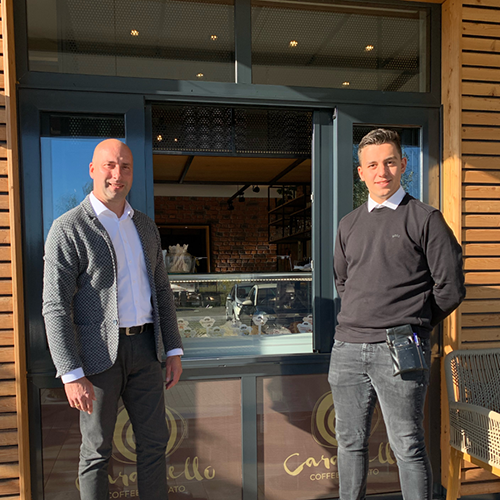 "A super quality ice cream! Our guests are delighted with the taste and variety of flavours. The delivery is always on time and contains everything we order. Our contact person is attentive and friendly and always there for us if we have any questions."
Angelis Panagiotis, Caramello ice cream parlor, Bad Lausick
Ice cream parlor & pizzeria Brunello in Meppen
Ice cream parlor & pizzeria Bei Bruno in Rhauderfehn
Gelateria Palazzo ice cream parlor in Delmenhorst
Are you, too, interested in our hospitality sector services?
Are you interested in our service for restaurateurs?
Then please contact us for further information or if you have any questions about our services.
Whether conveniently by WhatsApp, by phone, by e-mail or via our contact form - we look forward to hearing from you.