Gelateria Palazzo in Delmenhorst
The Gelateria Palazzo owned by Ali Ildas is located right next to the weekly market, between the town hall and the exciting city center. Together with his dedicated employees, the ice cream dealer sells his frozen treats to customers from near and far.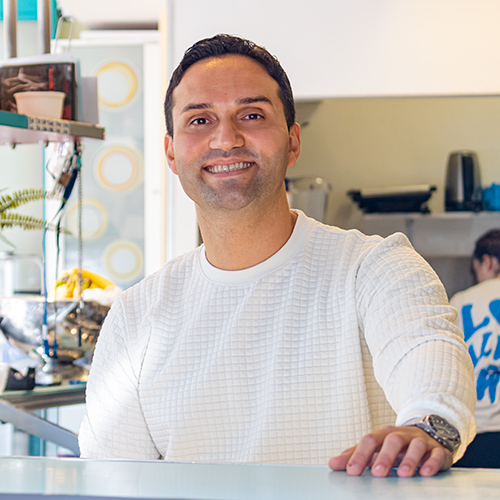 "A great collaboration right from the start"
Ali Ildas can look back on 15 years of selling ice cream in his Gelateria Palazzo. To match his predecessor, the owner also decided to work with Bruno at the opening. Since then, customers in Delmenhorst have been able to look forward to delicious ice cream from Bruno Gelato every time they visit.
"Bruno also helped me in the beginning with the redesign of my restaurant. He's always there when you need help. In addition, the customer service at headquarters is always friendly and helpful."
Ali Ildas - Managing Director
You want our advice and expertise?
Then please contact us for further information or if you have any questions about our services.
Whether conveniently by WhatsApp, by phone, by e-mail or via our contact form - we look forward to hearing from you.